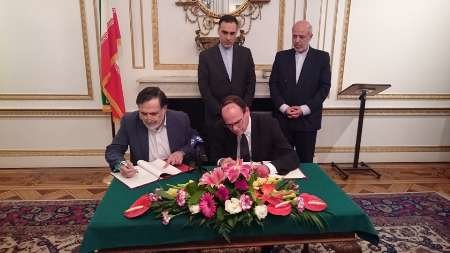 TEHRAN- Iran's Ministry of Energy and UK Export Finance (UKEF) signed a memorandum of understanding (MOU) in London over financing Iranian water and electricity projects, IRNA reported on Wednesday.
The MOU was penned on Tuesday by Director General of Health, Safety and Environment Department of the Iranian Energy Ministry Bahram Taheri and UKEF's Head of Business Group Gordon Welsh, in the presence of Iranian Energy Minister Hamid Chitchian, the charge d'affaires of the Islamic Republic of Iran, as well as a number of British authorities.
"All the Iranian energy projects which require foreign investment or finance should obtain UKEF's insurance coverage," Chitchian told IRNA after the agreement's signing ceremony, hoping that the inked MOU would ease financing of Iranian projects by British companies.
"Iran is in need of huge investments in power sector and plans to add 47,000 to 50,000 megawatts to its current capacity in the coming ten years," he said.
Chitchian, accompanied by a delegation, arrived in London on Monday to confer on development of bilateral water and electricity cooperation and attraction of investments with the European country.
The Iranian minister visited the UK Energy and Climate Change Secretary Amber Rudd on Tuesday and held negotiations on energy cooperation with her, where he outlined Iran's energy projects and welcomed British companies' joint venture investments in Iran and also called on the UK banking authorities to regulate Iranian banking ties with the UK banks.
UKEF is the UK's export credit agency providing trade finance and insurance to support UK exporters of all sizes.