Located in One of the Sun richest Areas in the world, Government guarantees buying power for 20 years, with a capacity of 66 MWp, with Approval from Energy Minister.
Suitable For: Investors, Finance Providers, Foreign direct investment in iran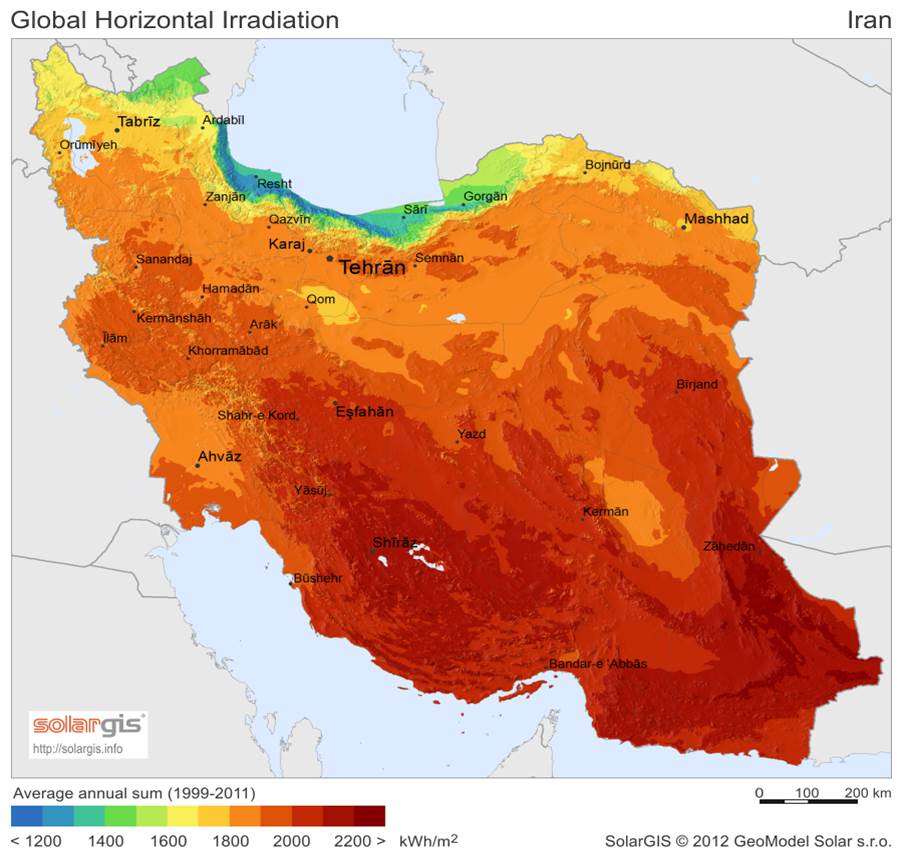 Iran is one of the sun richest countries.
Area Solar Irradiation 2.200kWh/kWp year
This synopsis contains an outdoor – free field Solar Power plant with a capacity of 66 MWp
The lease runs for atleast 30-40 years.
The total project period (the 66 MWp) is expected to be 9 months.
The feed-in tariff is guaranteed by the Iranian government for 20 years from commissioning.
Project Area is the driest major city in Iran, with an average annual rainfall of only 60 millimetres (2.4 in), and also the hottest north of the Persian Gulf coast,with summer temperatures very frequently above 40 °C (104 °F) in blazing sunshine with no humidity. Even at night the temperatures in summer are rather uncomfortable. In the winter, the days remain mild and sunny, but in the morning the thin air and low cloudiness cause very cold temperatures that can sometimes fall well below 0 °C (32 °F).
Economic viability
Total investment: 73.000.000 € 
Energy output per kWp: 2.200 kWh/kWp year
Total energy output per year: 132 GWh
Durtation until the plant has paid for itself: 4 years
Essential components:
– Solarpanel 250Wp
– Inverter SMA
– Mounting systems
– DC Cable
– AC-Cable
– Monitoring
– Insurance
– Installation
---
For More Info Please Contact Us